Building a Business in the Plant Based World with Lorne Rapkin CEO of PlantX Life Inc. | Ep. 215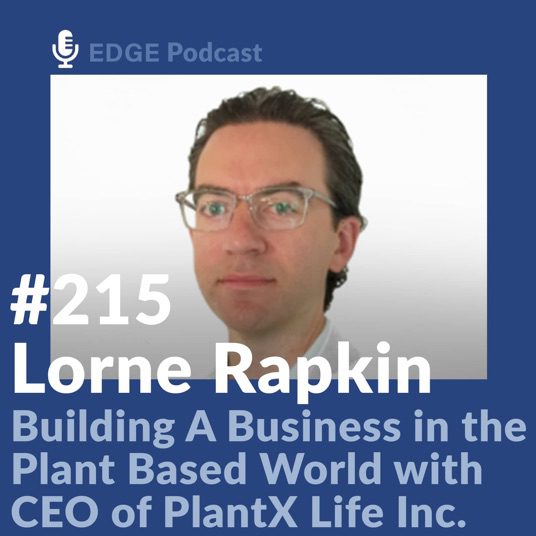 PlantX Life Inc. bridges two multi-billion dollar industries: e-commerce and plant-based foods.
From platform launch, within the first 5 months PlantX achieved monthly recurring revenues of $1.3 M, $2m with in a year and has raised over $30 million. They are publically traded on the Candian and US exchanges. PlantX Life operates as an e-commerce company that offers plant-based products in Canada, the United States, the United Kingdom, and Germany. The company provides plant-based groceries, ingredients, food and beverages, cosmetics, pet-foods, plants, and prepared meals. It distributes its products through e-commerce platform, wholesale arrangements, and drop-shipping to restaurants and grocery stores. The company also operates a brick-and-mortar store under the PlantX brand in Squamish, British Columbia and is opening stores in California
In this episode Lorne Rapkin, the newly appointed CEO of PlantX Life and I talk about his journey to becoming the CEO of company and talking about how they're growing their business and leveraging e-commerce on the web with brick and mortar stores.
You'll walk away with lots of lessons learned and tips you can use in your business.
Links from the episode
PlantX Life Website PlantX Stock Informaton on Yahoo Finance