Matthew Kenney Joins Plant-Based Marketplace PlantX as Chief Culinary Officer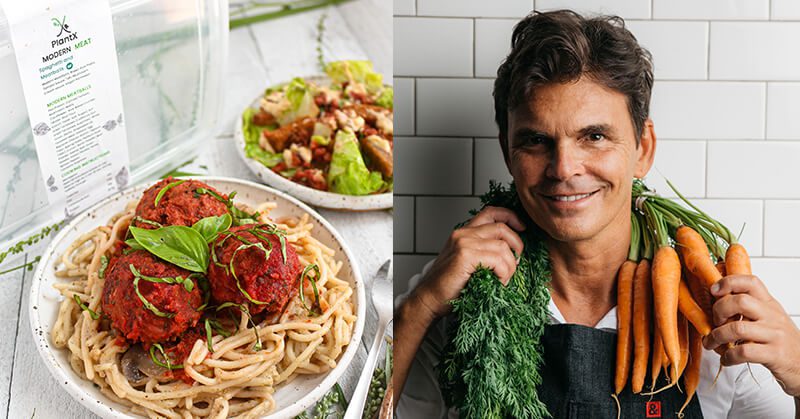 World-renowned vegan chef, Matthew Kenney is joining the new plant-based marketplace, PlantX as Chief Culinary Officer!
Known for his innovative and stylistic cuisine across 22 international cities in 42 restaurants and growing, Matthew Kenney expands his culinary empire as he partners with PlantX, a fast-growing online marketplace with over 10,000 plant-based products. Kenney joins the team as Chief Culinary Officer, using his expertise and vision in the plant-based movement and culinary background to head up the meal delivery program, product selection, and designs for PlantX's expanding portfolio of goods and services. The partnership includes the acquisition of Kenney's New Deli, a sustainable and plant-based neighborhood convenience store in Los Angeles.
"We are honored and humbled to have the godfather of vegan cuisine lead the growth of our young company," said PlantX founder Sean Dollinger. "Matthew will provide invaluable wisdom that will give PlantX a competitive edge in the fast-growing plant-based space."
Kenney and his team will be at the forefront of menu development for a meal delivery program beginning in the US with worldwide expansion, as well as working alongside the PlantX team for brick-and-mortar locations in San Diego (USA), Squamish (Canada), and Tel Aviv (Israel).
"My team and I are thrilled to work with PlantX and expand our presence through this partnership," said Kenney. "Entering a new international market is always exciting, but we are especially passionate about bringing MKC to Canada, where there is so much alignment with our vision and limitless growth potential."
For more information on Matthew Kenney Cuisine and PlantX, follow them on Instagram (@MatthewKenneyCuisine and @GoPlantX).